JACK RABBIT'S GYMNASTICS
OUR PHILOSOPHY
We believe in a healthy, safe, and friendly environment that promotes self-esteem, self confidence and an all around positive experience. This can only be achieved by having professional, caring, energetic, and qualified instructors who love children and love their job.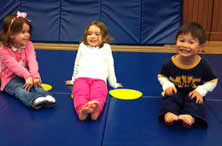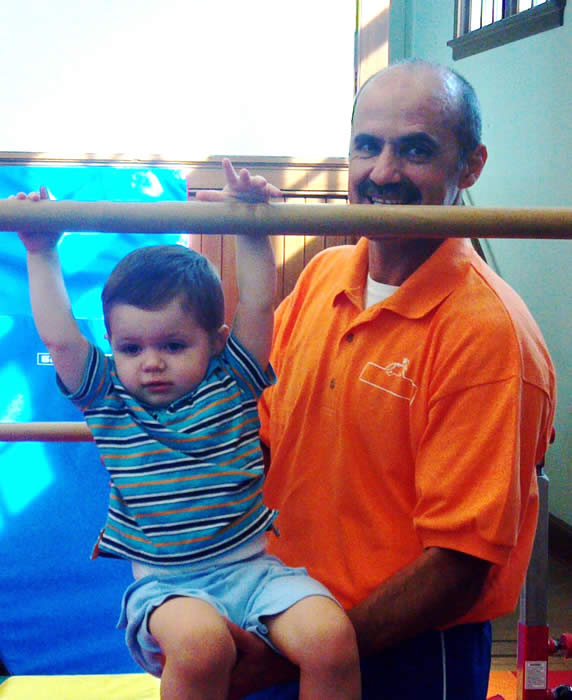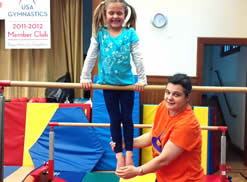 Home
ABOUT US
NICOLAE PIPEREA
Owner/Instructor
Nicolae grew up in Bucharest, Romania. His sporting background began at an early age. He became an accomplished soccer player, competing for the Romanian First Division Club "Sportul Studentesc". Nicolae was also a member of the Romanian Junior National team program. He later competed for the Lohne Obernbeck soccer team in Germany. In 1992, he graduated from the Academy of Physical Education and Sports of Bucharest. In 1994, Nicolae moved to the United States to seek out other opportunities and utilize the skills he had gained while playing competeively in Romania and Germany. The rest speaks for itself. Becoming a United States Citizens in 2002, Nicolae resides in Stamford with his wife Daniela. They have two daughters, Georgiana and Nicole.
Former Professional Soccer Player – Romania & Germany Bachelor's Degree in Physical Education with specialization in Soccer and Tennis
National Academy of Physical Education & Sports, Bucharest, Romania Romanian Coaching Licenses: UEFA "A" Soccer License Tennis Coaching License
American Soccer Coaching Licenses: NSCAA International Coaching Diploma NSCAA Premier Coaching License USSF Youth National Coaching License USSF D National Coaching License
Other Certifications USA Gymnastics – National Safety Certification USA Gymnastics Professional Member CPR & First Aid Certification Co-Host – Romanian Junior National Gymnastics Exchange
Personal Trainer Former Head Girls Soccer Coach – Greenwich High School, Greenwich, CT Former Head Boys Soccer Coach – Darien High School, Darien, CT Connecticut Olympic Development Program coaching staff member Owner – NFSC (Nicolae's Fun Soccer Club) Owner – Jack Rabbits Gymnastics Club, LLC
Director of Coaching - Norwalk Junior Soccer Association
JOEY ERNST
Instructor
Joey has been a coach at Jack Rabbits Gymnastics since 2013. Gymnastics is a big part of his life. When he was very little, he was part of the same recreational classes he now teaches. Later, throughout middle school and high school, he competed as an All-around gymnast in Connecticut and then New York state. His favorite event was pommel horse, which he would go on to specialize in at the University of Illinois. After years of competition, he realized the purpose of gymnastics had always been about learning some new ways to move but most of all having fun. And that is exactly what he tries to bring to his work with every class.
DANIELA PIPEREA
Administrative Manager
Certifications:
USA Gymnastics – National Safety Certification
CPR/AED FOR PROFESSIONAL RESCUERS and HEALTHCARE PROVIDERS
Home

OUR GYM
Jack Rabbits is USA Gymnastics member club. We have highly qualified, degreed, and certified instructors. All of our instructors come from athletic backgrounds and serve as excellent role models for our students. Our number one priority is to provide a safe environment, where children are able to excel and strive, resulting in increased confidence and self-esteem. We pride ourselves on the individual attention we are able to give to all children.
Bunny Hoppers (12-18 months)
45 Minutes
Bunny Hoppers is a 45 minute class where 12-18 month olds can explore the safe and colorful gym with the assistance of the parent or caregiver. Opportunities to crawl, run, climb, hang, roll and socialize in a bright and fun atmosphere that entices movement and activity. Instuctors provide spotting and assistance throughout the gym, but the participation of the parent or caregiver is essential for the best experience.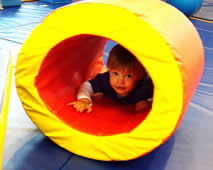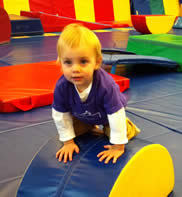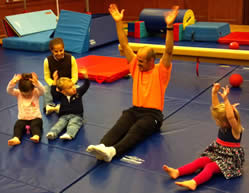 2 Years
45 Minutes
This class is similar to the Bunny Hoppers, while including a structured circle time halfway through the class. Parents/Caregivers participate with the child as instructors lead fun warm-up/stretching games & activities and introduce specific skills for the children to try. Each class is different and many additional props, such as bright parachutes, balls, hoops, etc. are used.
3-5 Years
45 Minutes
This drop off class is independent from parents and caregivers. Classes begin with exciting group games or activities that get children movings and warmed up, while still teaching a variety of skills, such as balance, agility, coordination, body awareness and basic gymnastics positions. The children usually break into smaller groups to have one-on-one instruction while having fun at different circuits throughout the gym.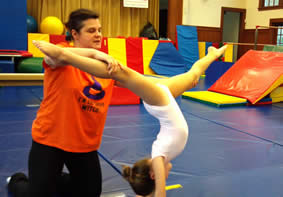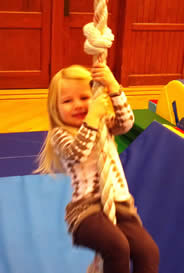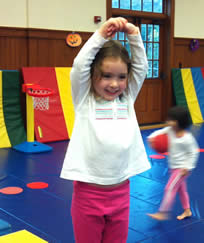 5-6 & 7-10 Years
45 Minutes
These older children are ready for class structure, more advanced skills and terminology. After a fun stretch and warm-up, the group will work on basic floor gymnastics skills. After that, the children will be split into smaller groups and will receive instruction on all gymnastics apparatus, at different stations in the gym.
Our program is based on the guidelines set forth by USA Gymnastics, and is for the beginer as well as the advance. The class is designed to build strength, flexibility, and confidence while promoting teamwork, increasing fitness and teaching gymnastics skills, from simple to complex(e.g. from forward roll to dive roll to front tuck).
Home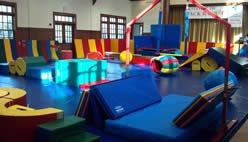 CONTACT US
Jackrabbit's Gymnastics Club
Round Hill Community House
397 Round Hill Road
Greenwich, CT 06831
Call (203) 613-1033

EMAIL: